Greetings: For those interested in a deeper exploration of love from both the spiritual and human perspective. Check out my book: Just Be Love: Messages on the Spiritual and Human Journey.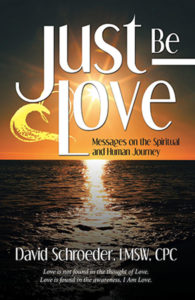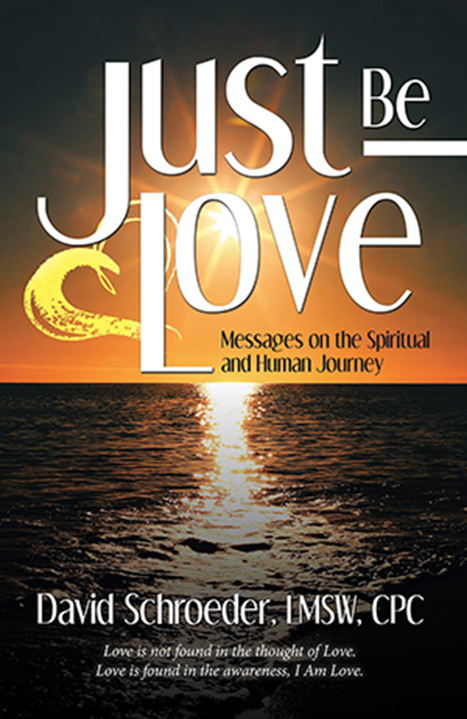 Inspired by messages from a master teacher. This book is a series of vignettes on ways we forget we are love, through our struggles and painful life experiences. More importantly, Just Be Love, offers encouraging spiritual messages and guidance to remember we are love, innocence and goodness.
Just Be Love, reflects on ways love is familiar to us, and provides inspiring ways to remember love. I take you to the hidden and mysterious places where love is often not realized. The book weaves my personal and professional experience, reflections and insights on love, and the teachings and wisdom of the spiritual masters and poets of many traditions.
Just Be Love, is a human and spiritual journey of looking within, as well as experiencing love through natural wonders, and the appreciation of life from the higher divine perspective.
One of my poems in the book:
"Love as Awareness
Love is not found in the thought of love
rather in the awareness of love.
It is through our humanity, that we remember our divinity.
It is through our holy breath that we commune and 
communicate with all that is. 
It is for us to remember with higher awareness that God is Love.
And all that makes up the universe is an expression of this Love. "
Just Be Love is available for purchase through the publisher: Global Summit House email: infoglobalsummithouse.com and Amazon.com. If you would like an autograph copy of his book, contact David by email: humor311@sbcglobal.net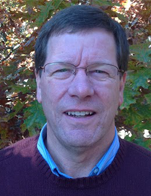 What some readers have said about David and his book  Just Be Love:  More reviews on Amazon.com
Densely packed with great promise and a refrain of love! I found I could open it almost anywhere and dig into its core themes and the power of love. Glad I was directed to this thoughtful volume.  I like fiction
What a gift this book is!  A gift to the hearts of all of us who open its pages. Page by page, chapter by chapter, the author leads us on a journey of a lifetime, to Just Be Love. Those of us who are open to the beauty and grace of this world — and who have the courage also to accept the challenge to find the beauty within ourselves — will find it here.  This work is well written and the message is do-able and life changing, and so I recommend it to you. An accompanying workbook is also available to support the process of inner change laid out so clearly here.  Dorothy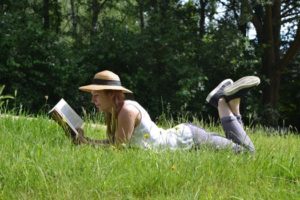 You are a Spiritual Being.  David has written about life-altering experiences and lessons from his heart with the perspective of both a human being and a spiritual seeker. This work will challenge conventional thinking and guide you to explore the deeper meaning of life. All of our life experiences are opportunities to practice acceptance, patience, compassion and forgiveness. Trusting the process, understanding who and what you really are – an expression of the Divine – are beautifully spoken through David's new book. Trust your instinct if you are being called to read this book. You will come back to it again and again as your spiritual understanding of life unfolds.  Jeanne
A go to book for anyone seeking to better understand all the many facets of love.  This is a beautiful book, one to sink into, meditate upon and cherish. Useful and practical information. Well written with a poetic flow. Many facets of love are discussed with a fresh and inspiring understanding. The message of hope and reminders of our Oneness are comforting in these challenging times.  Jane
Read this book.  David walks us along the path of our soul's perspective, encouraging us to accept our life as it is and maybe more importantly, what it might not be. He invites us to allow ourselves an opening to Divine Love and forgiveness for our own inner peace and healing. This will then extend to the world of our daily experience. Reading this book once is not enough. Each chapter is a gift that can be savored and, like David's raindrops in Chapter 34, fall gently on your mind and heart.  Jan
 A Book for All.  I love this book. There is so much good information in it to help with living daily life. This book reminds us that we are on a spiritual journey that we are here to learn what we can and make the most or our time on Earth. I've learned in order to grow as a human being I have to let go of some of the old beliefs, stories and habits that I have clung to – in order to love and appreciate who I am. Then to extend that love and appreciation to others as well. The insights and experiences. Thanks David for a great book, and a book I can pick up any time, and turn to any chapter and feel more focused and grounded throughout the day. You are a gifted writer and have offered something that is so needed and appreciated in today's world.  Kate
In gratitude to you, for taking time to read this blog about Just Be Love. I would be delighted if you felt guided to order your copy soon. Much Love and winds of the Spirit your way, David
Do you desire to explore and evolve with greater love in your life. I'm a phone call or email away, to assist you. David Schroeder, LMSW, CPC from Grand Rapids, MI., is a licensed and spiritual social worker, certified life transition coach, and author. My practice, Transition Pathways helps people find healthy pathways to love, greater awareness and higher potential. Visit my website: transitionpathways.com
The Ancient Greeks had two main words to describe love, Eros and Agape.
Eros Love, is the most common way human's love. Eros love is physical, passionate, sensual; a desire, a longing for another, but in an egotistic and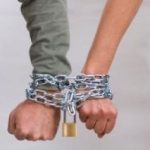 objectified way. In Eros love, we struggle with freely loving just to love. With Eros love, I make the other my love object; and responsible for my happiness. Eros love is conditional, and is the love of need and feels it lacks. One has a desire to be loved, but with expectations to the one they say they "love."  This type of love, loves to get something a payback, they form relationships based on "you owe me." This love is always comparing and seeking what it appears to be more satisfying outside of itself. So we are rarely satisfied in relationship with another, because I may struggle with insecurities and self-love, I make people and things outside of me, responsible my happiness and contentment.
Agape Love is spiritual divine-centered love. With Agape love, one has the awareness that it was created in the image of God, and this knowing dissolves any concept of separation into oneness. Agape love has no needs and makes no demands; its intent is offering understanding, and unconditional love, acceptance and good will. This love is the truest form of intimacy, a love without measure.  With Agape love the perception and belief of a threat or an enemy dissolves. For you see others as a reflection of yourself, so you see love as the teacher and opportunity to higher awareness and soul growth. The search for love ends, when I have the awareness that I am love,       I remember who I am. This is the desired freedom we seek. It's the journey of the soul in human form.  Agape love is not about falling in love, this is Eros love. Agape love, is rising as love, to ascend in the energy and awareness of love, because love is who we are.
Signs Eros Love:
If you are with someone, who appears judgmental, controlling, demanding; presenting conditions to loving i.e. I'll do this if you do that." This is the withholding of love to get my own needs met, with little concern for the other person. If you need someone, to the point of losing yourself because you need them, you are being conditional or maybe in your neediness and dependency you can more easily be controlled and taken advantage of in relationship.  With others, if you need to be right more often than not, you are offering Eros love.  If you believe being with someone will make you happy, your love is Eros, because in time, you will make the other person responsible for your happiness, causing you to be more unhappy and unfulfilled. If you bounce from relationship to relationship, have had affairs; use food, alcohol, or porn, etc. to cope with and find satisfaction within a relationship; you are consumed in the unsatisfying love called Eros.
Signs of Agape Love:
Pure love, divine love is freedom. Agape love, offers a sense of freedom to the other person. You have a good awareness of self and a confidence, which allows you to be strong, yet flexible in the relationship; without losing yourself or pushing the other away. Your love is more unconditional and you value accepting people with where they are at; without judging or needing to change them.  One can easily compromise without a sense of feeling slighted or that you've gained the upper hand. Agape love is not a power over the other person; you embrace a relationship that is more inclusive and work toward having power-with the other person. You view your relationships as learning and growing experiences, especially during difficult/challenging times with this person. You often say to yourself within relationship experiences: "What is this person teaching me?"  "What am I to learn from this experience?"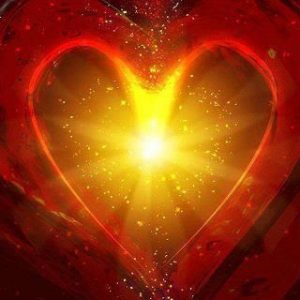 Agape love is heart-centered. This type of love, offers awareness, acceptance and compassion to acknowledge that sometimes for the highest and greatest good, a relationship is no longer healthy and constructive. So out of love I set myself and you free, in forgiving and appreciative ways. Love is freedom and freedom is love.
The way to Agape Love: Is to first and foremost understand, accept and have the awareness that you are love. Reconciling our wounded past gets us on the pathway to this higher understanding and acceptance of the love that we are. This allows us to be more accepting and offer loving kindness to others.
Free your ego of selfish needs and wants. This minimizes the degree of conditions and expectations of how love should be. Divine love is the unconditional love and acceptance of the spirit of all that is. Pure and Agape love is free of conditions and expectations. This is the way to rise as love, happiness and freedom.
Which type of love do you think you express most often, Eros or Agape?  What makes this so? Which type of love would offer you more happiness and peaceful relations with others? Why?   Your answers are appreciated to these questions. Leave a comment about this blog.
David Schroeder, LMSW, CPC from Grand Rapids, MI., is a licensed social worker, certified life coach, and author of Just Be Love: Messages on the Spiritual and Human Journey. His practice, Transition Pathways helps people find healthy pathways to love, greater awareness and higher potential.  My book Just Be Love is available for purchase through the publisher: Global Summit House email: infoglobalsummithouse.com and Amazon.com. If you would like an autograph copy of his book, contact David by email: humor311@sbcglobal.net