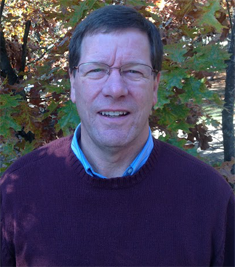 My role as a counselor and coach is to hold space for you in an accepting and supportive ways. I help clients in Grand Rapids, MI and across the globe with life transitions.  
My goal is to assist you in understanding what blocks your happiness and potential. Encouraging you to look deeper into yourself, to tell the truth about yourself to yourself and share this with another. I seek to assist you in finding clarity with your desires and intentions. Offering you tools that can more deeply connect you with your emotional and spiritual self, for it is in these parts of you that the wisdom and answers to your struggles come.
I'm a cheerleader, celebrating with you your accomplishments, supporting and challenging you to discover who you really are and your unlimited potential. As you understand what blocks your potential; If you choose, I would help you discover the spiritual meanings and higher perspective to your experiences. In this work, you realize how this relates to your soul journey while in human form. We are, after all, spiritual beings first and foremost, having experiences as a human being.
I work with many people who have one thing in common: they've reached a stuck point in their lives—and are ready and willing to do something about it.
They're ready to commit to their own personal development and growth because they know they have the potential to be and do more in their world.
After 25 years in practice, I know that often the hardest part about a life transition comes from failing to understand the opportunity it offers. Yes, opportunity and growth come from our setbacks and difficult times.
That which you go into will free you. Light, meaning and growth always surrounds our darkness and struggles. Life transitions are often dreaded, yet if we trust, allow, and open ourselves up to possibilities; setbacks or problems can be a welcome challenge because they help us grow in depth and wisdom so we expand our capacity for deeper trust, authenticity, self-confidence and connection.

Are you struggling with any of these five life transition triggers I see most often, and some of the symptoms that accompany them?
Trauma: 

when your inner world cannot stretch enough to cope with the shocking events in your outer world. Symptoms: depression, hyper-vigilance, reactivity and resistance, anxiety and need to control.

Emotional pain:

 which you just can't take anymore, and you know you want your past to matter less than your present. Symptoms: confusion, fear self-doubt, despair, helplessness, hopelessness, addictions, maybe suicidal thoughts.

Relationship changes:

 when passion declines, a loved one leaves or a job ends. Symptoms: conflicted expectations, loneliness, judgment and criticism, constant grief, confusion, anger, loss of identity.

Evolving culture:

 changes in your attitude and response related to relentless changes/uncertainty in the outer world. Symptoms: anger, discontent, desire to escape the status quo and avoid lies, knowing life can be better, a hunger to be part of creative solutions.
Soul pulse: while invisible and intangible, this is an inner signal that it is time to step out of your comfort zone and grow, but you don't know where or how.

Any of the 4 transition triggers mentioned above are often connected to this soul pulse. Symptoms: dissatisfaction, insomnia, restlessness, unease, changes in job, relationship or income, etc.
If you're ready to meet with a coach or counselor about the life transitions happening for you, I am here. For clients in the Grand Rapid's area, we can meet face-to-face if you like. I am also available virtually for anyone outside of the Grand Rapid's metro.  Email me at humor311@sbcglobal.net or call 616-666-9921 to talk about your needs and how we might work together in the future.