This being the season of Love and Joy. I offer this message on how unconditional love leads to Joy.
There are many attributes to the energy and expression of unconditional love such as: Kindness, respect, acceptance, compassion, patience and connection. Inclusion, willingness, openness and freedom are also part of the path to love.
The Energy of Love and Joy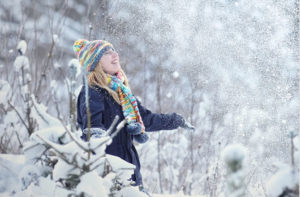 I've come to appreciate that the energy and expression of unconditional love, naturally leads one to joy. For where there is love, joy is at love's doorstep.
According to the "Map of Consciousness" developed by the late spiritual teacher, psychiatrist and author David Hawkins. Joy has an even higher calibration of energy and consciousness than love. Joy offers a sense of inner contentment and completeness. www.map-of-consciousness
From joy comes an even higher energy we call peace, which is to be free of distractions, and the embodiment of oneness with all. Peace comes about, when we make no distinction between ourselves as an observer and the subject, i.e. that which we observe.
True Peace is the Result of Awareness
Awareness, is to have an appreciation for all that is seen and unseen. This allows for inclusion, which ends the created ego illusion of separation.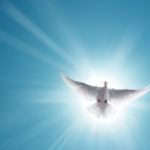 Awareness and peace, often occurs for a person during their death process. Part of our soul task while in human form, is to obtain and sustain these states of awareness, unconditional love, joy and inner peace, earlier in life, i.e. before our death.
Many people including myself, have had moments of the experience and feeling of unconditional love, joy and peace. Fair to say, our main struggle is the ability to sustain these blissful states.
The Paradox of Joy and Sorrow
Joy and sorrow are the light and shade of life; without light and shade no picture is clear."  – Hazrat Inayat Khan, Sufi leader and teacher
To understand and experience joy, we must accept that it's often realized from our experiences of hardship and sorrow, and working through them. Life is such, that in order to experience and know light, we must have the experience of darkness. So it seems with joy. In order to experience joy, we must have the experience of sorrow.
The paradox of joy and sorrow is the more you discover your joy, the more you will recognize your sorrow; and the parts of you that hold you back from joy.
Joy arrives when we offer acts of unconditional love, especially to ourselves. Having the courage to abandoned self-doubt and be more fearless. The willingness to reconcile the parts of our past, where we hold the resentment, shame, the guilt and regrets. Joy is the result of letting go of expectations and not being too needy.
Joy is in Knowing
Joy is knowing, that love, light and fullness always surrounds darkness, sorrow and emptiness. Moving through our lessons of struggle, with love, grace and gratitude, transforms our darkness to light.
Answers and higher awareness come from the struggle; and when we are ready and willing, joy is there to replace our sorrow.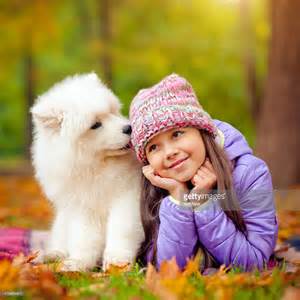 The nature of love is to view life and our experiences, through childlike eyes of innocence and wonder. Unconditional love amplifies the energy of joy. So too, through our acts of  gratitude and unconditional giving, we receive love, in the form of joy.
Joy comes by acknowledging, we are part of the fabric of the divine universe. We are the infinite universe and the universe is us. Like love, joy resides in both the infinite and the simplistic.
Our Remembering
Can you see and embrace: Where there is Love there is Joy? Just Be Love my friends, and you will discover joy. You will remember who you truly are.
Love, Joy & Peace, David
Please, share your thoughts or comments on this blog.
Want to learn and experience more love and joy in life? I'm a phone call or email away, to assist you. David Schroeder, LMSW, CPC from Grand Rapids, MI., is a licensed and spiritual social worker, certified life transition coach, and author of Just Be Love: Messages on the Spiritual and Human Journey. His practice, Transition Pathways helps people find healthy pathways to love, greater awareness and higher potential. Visit David's website: transitionpathways.com David's book, Just Be Love is available for purchase through the publisher: Global Summit House email: infoglobalsummithouse.com and Amazon.com. If you would like an autograph copy of his book, contact David by email: humor311@sbcglobal.net