Want to understand a higher version of love?  Read on.
Love is the essence of our soul energy, and the quest of the human condition. We are wired for connection and love. However, some people struggle with loving themselves, so they seek love and acceptance mostly from outside of themselves. Making others the object of their belief, that they "lack" and therefore, "need." Hence, the ego concept and desire to "Fall in Love" comes to be.
To be loved and seen as worthy in the eyes and heart of another person; is the search many pursue. Yet, on the spiritual level, to fall in love, is to lose the self for another. This often creates a difficult and painful ego trap. It can create a relationship dynamic and behaviors of the need to please, for love and attention. Or the need for control, to be right, and have power over another. This is conditional love – a love by possession.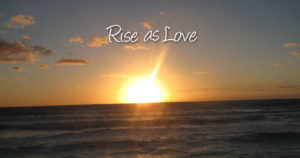 Consider, from the higher soul level perspective, there is no need or lack. Need and lack, are ego perceptions and beliefs, so an illusion. Given this reality, I ask: Do we really need to fall into something we already are? We come from the energy of love, so love is who we are. Our true quest should be: To Awaken and Rise as Love.
Love is Freedom
True and divine love is unconditional and offers freedom. To awaken – To Rise and Just Be Love, is to be Free.
Vietnamese Buddhist monk and peace activist Thich Nhat Hanh, said it well: "You must love in such a way that the person you love feels free."
As human consciousness evolves, we are moving into higher dimensions of awareness and being. With this evolution, we are expanding in our understanding and experience of the higher knowing of love.
When we have the awareness: "I Am Love", the search for love ends. In this paradigm shift, let us consider: Rising as love, is not about who we love. It's that we love. Because love is who we are.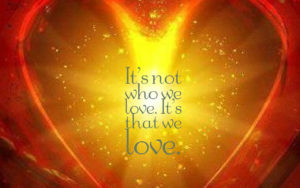 With this knowing, it's understanding that it's not the Christ energy coming down to earth again. To awaken and rise as love, is individual and collective humanity, ascending in the energy and consciousness of love; to meet our beloved masters in the higher dimensions.
The Sufi leader and teacher, Hazrat Inayat Khan said: "The higher you rise, the wider becomes the margin of your view."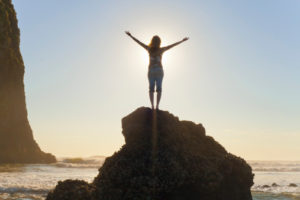 To rise as love, is to surrender our ego-centered will, in order to have the wider and more expanded perspective. It is to embrace and ascend in the energy and will of divine love. Divine love for me means: The unconditional love and acceptance of the spirit of all that is.
In this, we discover our beloved – the one we originate from. We also reunite with our soul, as our lower self transcends and unites with the higher self. Thus we mate with our own soul. This I believe, is the true meaning of the term: Soulmate. In this sacred reunion, we rise and expand in higher awareness of love and self-worth.
The Way to Inner and Outer Peace
To rise as love,  is to align with the divine father-mother, and embrace the oneness of all that is. To rise as love, is to offer acceptance, loving kindness and compassion to ourselves, and all that inhabits the earth. This creates the opportunity to form peaceful community with our fellow soul sisters and brothers.
So, let yourself, Rise as Love. This will be the remembering of your innocence, your worth and divinity. This is the path to inner peace, which creates peace on earth. It's part of what souls in human form are here to do, while in this earth school.  Rise as Love & Peace, David
Please, share your thoughts or comments on this blog.
Want to learn and experience ways to rise as love? I'm a phone call or email away, to assist you. David Schroeder, LMSW, CPC from Grand Rapids, MI., is a licensed and spiritual social worker, certified life transition coach, and author of Just Be Love: Messages on the Spiritual and Human Journey. His practice, Transition Pathways helps people find healthy pathways to love, greater awareness and higher potential. Visit David's website: transitionpathways.com David's book, Just Be Love is available for purchase through the publisher: Global Summit House email: infoglobalsummithouse.com and Amazon.com. If you would like an autograph copy of his book, contact David by email: humor311@sbcglobal.net