To write of spiritual maturity, let me begin by offering my definition of this term. Spiritual maturity is the willingness to be the student, a disciple to higher spiritual awareness (consciousness) and growth. It is the willingness and openness to explore the higher realms of the self and the universe.
Over 2000 years ago a famous spiritual master and teacher named Jesus said: Be in this world, but not of this world. I believe these words mean, while you temporarily live in this world (on earth), realize there is so much more to you and the universe, that is a part of you, and you are a part of. To illustrate this point, science now knows that 96% of the universe is invisible to the human senses. The way I take this, what we think is real and all there is, is only a fraction of what we and the universe are all about.
We are spiritual beings, having a human experience. Which means, within and beyond our temporary physical body, we are eternal formless fields of energy, that we call a soul. Spiritual maturity is the remembrance of our soul and the yearning and desire to rediscover the soul and our divinity within it. It is to move in body and mind from the limited, to the unlimited of ourselves and the universe.
The following are 7 traits of spiritual growth and maturity:
1. Search for Higher Truth: Living here on earth, you can begin to yearn and feel for something more. That there is more to this life than what's learned from family, traditional school, religious systems, government, etc. Shaking the old, what was once made true in order to discover the truth.
What's true, will not surpass the test of time. What's true will change over time. A truth will always surpass the test of time. The truth will not change over time, its eternal.
The Sufi teacher and spiritual leader, Hazart Inayat Klan has said this about truth: "When a person looks at the ocean, he can only see that part of it which comes within his range of vision; so it is with the truth."
Spiritual maturity is about questioning and challenging the status quo. On an individual and collective level, many people struggle with change; we want safety, steadiness, certainty and predictability. This is adhering to the primitive part of our brain. That is all about survival and keeping safe.
We struggle with the unknown and uncertainty. However, there is no higher understanding and growth in the status quo.
The person on the spiritual path is often not going so much with the mainstream society. For they realize the truth won't be found at Walmart or watching the Fox network.
2. Concerned about what's Going on Inside of You: On the spiritual path, you begin to realize the importance of doing your inner work, to reconcile, release and re-frame what has been blocking your true happiness, potential and spiritual growth. You pay greater attention to your feelings, emotions and beliefs and how they trigger unproductive behaviors and outcomes.
One understands you cannot heal what you do not feel.  Engaging in your feelings, emotions and beliefs is the higher road, to better understand yourself in relation to your life experiences, and how you have learned to show up in life.
You are aware and accept, that what comes up for you within difficult experiences and people in your life are your teacher and opportunity to higher learning and growth. As a result, you are not as easily caught up in the victim and/or conflict or drama energies, and there destructive thinking and behavior patterns. You respond more than react to life situations and people around you.
In addition, you're not as distracted by mundane aspects of life, which only seek to interfere with your growth. Therefore, your focus, is on connecting back to your soul and seek to understand why you have come to earth in this life time, what is it, you are to experience and resolve in this life journey?
Your experiences and people in your life create a student and teacher dynamic in order to experience and learn life lessons. You ask soul searching and life affirming questions like: What's my purpose for being? Who am I? Most importantly, you go after the answers.
You begin to have different priorities in life and your values can shift as to what's important vs. what's no longer needed in your personal and/or professional life. Consequently, there's a desire and willingness to listen more to your soul and heart, what I call the soul-heart, its pulse and nudging from deep within.
This soul pulse and nudging often wants you to step out of your status quo and comfort zone. So it creates fear and uncertainty. Many don't say "Yes" to the call. They just go about their life. Than 5 or 10 years later they have regrets of not going with that calling of the soul pulse, as it seems more clearly now, where the soul was intending to lead you.
3. A Prayerful and Mindful Person: A spiritually growing person has heightened awareness of the value and practice of prayer throughout the day, as a way to commune with the higher power, whatever name you may call this.
They also practice meditation as a way to listen to their higher self and divine source for guidance and direction. They value what I call the 4 I's of: Innocence, Intuition, Imagination and Inspiration to assist them on their spiritual journey. They listen to, and follow. the soft still voice of their intuition/higher self; more then the loud and self defeating voice of their inner critic i.e. lower, ego self.
4. Practice the Actions of Acceptance, Compassion and Forgiveness: The spiritually mature person understands the importance of Acceptance, Compassion and Forgiveness. They realize these are acts of love to the self and others. These loving actions, generate inner freedom, peace and gracefulness in life.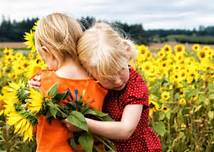 With the practice of acceptance, compassion and forgiveness, one is sensitive to both their own needs and the needs of others; while setting healthy boundaries.
The spiritually mature person, lives as much from their heart, intuitive and emotional part, as from their head and logic side.
5. A Peace Maker and of Service: True spiritual masters are peace makers, and value peace over conflict. They seek to do no harm, thus understand and practice patience and tolerance, to achieve this end. In their communication they speak their truth with words of peace.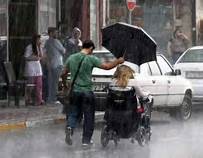 Those growing spiritually, humbly seek to serve others, for the betterment of others and society as a whole. They receive as they serve, because their mindset is on loving kindness and willingness, not sacrifice.
6. Full of Love, Passion and Joy for Life: You remember you come from love, so you are love. Embracing this love, allows for passion with life, and a joyful heart. You freely spread this love, passion and joy to others. Having childlike qualities, you love to laugh and be playful, not taking yourself in life too seriously. You understand and see the lesson and meaning to life experiences, both the joyful and difficult ones.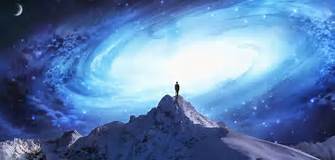 7. Awareness of Being Connected to All That Is: The spiritually mature person understands that everything is made of energy, with a vibration. That everything in the universe is connected and interdependent with each other. So the idea of separation has been reconciled. You see the wonder, the miracle and beauty of all things. You accept the impermanence of life‒things change.
There is an understanding, that darkness and destruction are a part of the divine process and cycle of life. There is life – transition ‒ rebirth. You accept that creation/birth comes from the darkness, the void, and that renewal comes from destruction.
In conclusion, becoming spiritually mature is a conscious choice and a process. Which can be sparked by a crisis, loss, or a yearning for something more in life. It involves acceptance, willingness and determination to begin a deeper exploration of our soul in relation to our human experience.
Through spiritual surrender, the spiritually mature person embarks on working the task of transcending the ego's will and ways of being, to the will of the divine.
The 7 traits listed, are part of a spiritual practice, process and inner discipline one chooses on the road to spiritual maturity. Once you begin this journey of deeper exploration and higher consciousness. You realize what's been missing in your life, and you won't want or need to go back to the old ways of living and being.
Out of love, this opportunity is always there for us to embrace. Having free will, however, the choice is always ours, to go deeper into this journey or not.
Do you desire to discover a higher purpose and meaning to your life?  Are you struggling with embracing your spiritual path or staying on it? Please contact David Schroeder if you would like assistance with your spiritual issues and how to work through them. David offers life transition and spiritual growth counseling and coaching session's in-person, by phone or Skype. Visit his website at transitionpathways.com.  Asking for help is not a sign of weakness. It's a sign of strength, a healthy and assertive way to help yourself and move life transitions.
David Schroeder, LMSW, CPC from Grand Rapids, MI., is a licensed and spiritual social worker, certified life coach, and author of Just Be Love: Messages on the Spiritual and Human Journey. His practice, Transition Pathways helps people find healthy pathways to love, greater awareness and higher potential. David's book, Just Be Love is available for purchase through the publisher: Global Summit House email: infoglobalsummithouse.com and Amazon.com. If you would like an autograph copy of his book, contact David by email: humor311@sbcglobal.net