In a previous blog entitled: "The Higher Meaning of the Term Soulmate." I wrote of the true meaning of soulmate being: The reunion of your lower wounded ego self with your higher, wiser soul self. Thus you mate with your own soul. I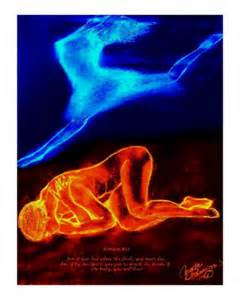 n this reunion, you can than attack the soul outside of you that is in soul agreement to be your suitable and complementary mate.
Here's the fundamental problem people would have with this soulmate concept. Many people are unaware or misinformed about their soul. Some would even deny the existence of a "soul." So if one denies the existence of their soul, and/or hasn't take the time and effort to explore their soul. It would make sense why some people have trouble with my definition of soulmate.
Many societies and religions around the world, don't advocate soul exploration and learning, let alone the idea of soul contracts and growth. When was the last time you heard on CNN, FOX news or Peoples Court, talk of the soul? The soul is not a mainstream topic with social media, in education, healthcare, religion, or people's general conversation.
So Let's Talk First About the Soul
I believe, the soul is pure energy, of a higher vibration than the physical body. The soul is the energy and essence of us. For the physical body could not exist without the soul. The soul enters the body at a point of conception and more fully is engaged with the fetus when its heart begins to beat. There is life. When the soul decides to permanently leave the body, this is what's called physical death.
The soul is simply the formless energetic part of us, which resides in the physical body, some call it the higher self. While there is an aspect of your soul in the physical body, other aspects of your soul energy exist in other higher realms/dimensions in the cosmos.
The soul is the eternal aspect of you. While the physical body is the temporary aspect of you. You are an eternal soul housed in a temporary shell, called a body. Given my view of the soul and its aspects. Here are 4 reasons why the soulmate concept is misunderstood.
1. I Can't See my Soul. Therefore, it must Not Exist:
Many people believe that if they can't see, hear, feel, touch or taste something, it must not exist. The soul, being formless energy, would understandably be difficult to detect through any of our 5 senses. Consider the scientific fact, that 96% of what makes up the universe is invisible to human senses.
When we dream, I believe, we are connecting with the subconscious mind. The subconscious mind can be seen and known as one's higher mind or higher self, so it's an aspect of our soul working through the mind. When we dream, have a stroke of insight, use our intuition or experience synchronicity, that's the higher mind. These are examples of the energy and ways our soul is communicating with us.
Many of us dream about a soulmate, we create an image or vision of him/her. I can see my soulmate in my mind's eye or out there in a photo on a dating site. In these ways we than make the soulmate real. Yet, when we do the same with the communication from our own soul regarding a variety of other life experiences, we tend to deny this is coming from our soul. Does this sound true to you?
2. The Subject of "Soul" is not a Mainstream Topic:
However, the idea of finding "my soulmate" is a mainstream topic and subject of many people's desire. It's an unfortunate truth. How in our human ways we have once again gone astray with a spiritual concept. Turning the soul into everything, but what it truly is. Bottom line, there is very little interest, discussion or exploration on the subject of the eternal energy of the soul, what its purpose is, and its value to us in our earthly body and experiences.
3. Most Humans are More Focused on the Temporary: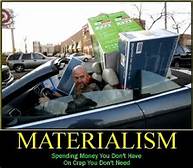 As humans with an ego, many of us tend to be more distracted and focused on what is temporary, and what we have defined ourselves by. Our job, our car, our outward appearance, our finances, etc. We think these things make up the reality of who we are. However, none of these things will matter when we pass on. So why allow yourself to be so attached and defined by the temporary, at the neglect of your soul‒the eternal you?
4. The Common Belief is:
Others are responsible for your happiness and growth. We believe and say, "When I find my soulmate, I will be happy." This is a common human assumption and painful error. From the soul perspective, it understands and agrees: "The other," as a soul, offers your soul/you, the experiences needed for soul learning and growth. The other is not your "enemy or threat." Rather they are your "opportunity and teacher." And you are the others opportunity and teacher as well.
Yes, you can be happy in a relationship. However, neither of you are responsible for the others happiness. Happiness is an inside job. This is a major soul issue and lesson that people painfully keep repeating, by way of the "experience of relationship", until the person "realizes this truth." Make sense?  To your soul it makes sense. To our humanness with an ego, not so much.
In Closing: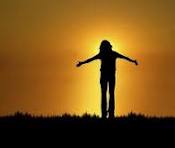 When you connect more with the soul essence of you, you create the opportunity to understand your life experiences and the relationships within these experiences from a higher and wiser perspective. You will see more clearly what the person in the experience was offering/teaching you, and why you made the choices you did. It is important to focus on the eternal, the soul, its purpose/reason for being in this lifetime.
Important to realize, there is often a higher and deeper meaning to our experiences, than the one we organically come up with.
Ask and explore these soul growth questions:  
What am I here to experience in this lifetime?
What are people, places and my experiences showing and teaching me?
What does it all mean for me?
What is my negative core belief about myself around these experiences?
Are these core self-beliefs and choices acts of self-love or self-doubt?
Are my self created beliefs and choices coming from fear or Love?
Are these self-beliefs and choices empowering me (creating self-confidence and happiness) or defeating me (creating inner discontent)?
What is a higher more loving self-belief I can create for myself?
How would this new belief impact the choices I make?
The fundamental ways to mate or unite with your own soul.  Is by answering the above soul growth questions, and doing the inner soul work, which includes:
Reconciling the wounds from your past, and release the false self-beliefs your lower ego self created from these experiences. Allowing yourself than to reframe these experiences and yourself toward the higher soul perspective.
Learning to love yourself again, by letting go of regrets, and judgment of self and others. It's about remembering and returning to the love, innocence and goodness your soul knows you to be.
In doing soul work, you create the opportunity, to be more self-confident, happier, more loving, accepting and compassionate to yourself. This is to grow and evolve. Which than helps you attract other evolved souls into your life. Creating healthier, harmonious and balanced relationships.
I welcome your comments.
Are you curious and seeking more information or guidance with your personal or spiritual journey? A gentle and helpful resource, is just a phone call or email away.
David Schroeder, LMSW, CPC from Grand Rapids, MI., is a licensed and spiritual social worker, certified life transition coach, and author of Just Be Love: Messages on the Spiritual and Human Journey. His practice, Transition Pathways helps people find healthy pathways to love, greater awareness and higher potential. David's book, Just Be Love is available for purchase through the publisher: Global Summit House email: infoglobalsummithouse.com and Amazon.com. If you would like an autograph copy of his book, contact David by email: humor311@sbcglobal.net