The concept and practice of spirituality is becoming more popular and acceptable these days. Many people, however, struggle with defining the difference between spirituality and religion. I will offer some fundamental differences between traditional religion, progressive religion and spirituality.
I also provide research on the trends of religion and spirituality. Additionally my own thoughts are included, as to the importance of traditional religions being more open to progressive spiritual concepts for their own sustainability.
What is Religion?
The word religion in Latin means: "to bind oneself, to commit oneself." Religion involves offering duty, a commitment to God and its particular teacher/prophet, such as: Jesus Christ or Mohammad.
Religion is about morals and what's deemed right or wrong by the religious leaders. The spiritual or religions teacher's messages are interpreted by church leaders and created doctrines, for man's understanding and use. These doctrines offer a moral compass, and dictate how people should conduct themselves in order to win favor of God and the religion in general.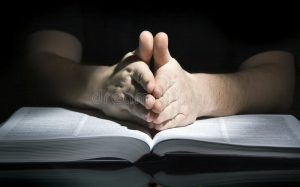 Traditional religion I believe, often stresses the importance of sacrificing oneself as a way to honor and live for one's God. Religion offers rituals of worship and praise to their God. It is public and group centered in its orientation; designed to be a source of comfort and advice, through a supportive community.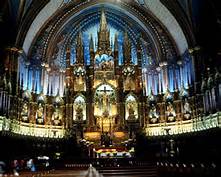 Conventional religious organizations, offer a way and place to worship and praise their God. Providing a structure for connection and friendship. Likewise, offering inspiring and comforting messages, rituals and music.
The churches or temples are beautiful and offer a sense of awe and peace. Religion serves many people well, and reinforces the "group think" and connection need.
Systems, such as: governments, education, corporate and financial systems, have rules and ways the masses are to adhere to, in order for the system to function. These systems require the group to conform, so it doesn't want you to be different or step out of the norm.
Beginning in childhood, we are conditioned to conform to family and group/system rules and order. On one level, this serves a purpose and is a means of maintaining order within the system. However, it can create subtle, yet powerful ways to control people.
I view traditional religion, as a system, having its own rules and group norms. Generally, religion, like most systems is about conformity to its group rules. It's not really interested in you becoming self-actualized or liberated‒free. It often struggles with independent thinkers and people being "out of the box."
In my opinion, the philosophy of many religious organizations advocates the belief: God, is out there somewhere. So you need a third party to intervene with your communion and communication with God.
Traditional religion is a structured institution, governed by hierarchy, which is mostly male dominated and oriented. Today some religious hierarchies remain blinded to the fact, that women are becoming more empowered and have equal merit in their wisdom and capabilities to be religious leaders.
Progressive religious organizations are ones that are breaking the old paradigm, and including women in leadership roles and worship services. They are in general more including, rather than excluding, and embrace the concept of unity, rather than separation.
What is Spirituality?
The origin of "spiritual" is the Latin word spiritus meaning breath. Breathing, is an essential element of human life. Therefore, spirituality like breathing, is part of the essence of living. Other words with this common root include inspire, aspire and to conspire which means to breathe together.
Spirituality is more personal and individual in its philosophy and formats. It takes a more holistic‒body, mind and spirit approach.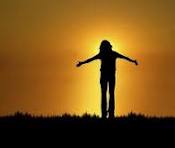 With an emphasis on one's well being within their connection to a higher power. It views the divine, is as much inside of each of us as outside of us.
It embraces and encourages three parts or aspects of life, for exploration and discovery:
1. Divine wisdom from a higher power and your own
higher self.
2. One's connection and relationship to nature and the
universe.
3. The discovery of the true self.
I believe, spiritual seekers have interest in moving beyond their ego; with a desire to live more from their heart-center. Spirituality encourages exploration of the soul and seeks to ask, and more importantly explore life transforming questions, such as:
Who am I?    
What's my purpose for being here?
What's the meaning of life?
Spirituality allows you to have control of your own individual journey‒your purpose, beliefs and method. Like the spiritual masters and teachers of many traditions. A spiritually mature and confident person has released the "group think" ideas and mind-set.
They are independent thinkers and doers; sailing on their own spiritual destiny. They are comfortable and adaptable with both personal and group interactions. They have learned the art of non-attachment, so they are accepting and tolerant to the path of others. Additionally, they have no need to convince others of their own spiritual path.
Distinctions between Religion and Spirituality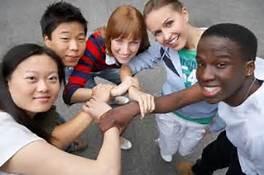 In my view, a major distinction between conventional religion and spirituality is: Spirituality advocates inclusion, love and unity of all parts of us, our fellow humans, and the earth.
It views the natural world as sacred, and has a child-like curiosity of the universe, and our connection to all that makes up the universe. Spirituality sees the divine/God in all that is. In addition, there is equal honoring and value of both female and male in leadership and teaching roles
Many traditional religions are about fear and shame/guilt, promoting a fear of God/Allah. Advocating separation and exclusion, an "us vs. them" mind-set. If you aren't of my faith and belief, you are not welcomed and I should refrain from interaction with you.
I've come to realize a simple distinction between religion and spirituality is: Religion tells you who you need to be. Where as, spirituality invites you to discover who you are and can be.
There are roughly 4, 200 religions today
Most people believe in only one of these and discount the other 4,199. There are over 7 billion people on the planet today and each one of us likely has a different perception and interpretation of what spiritually and religion means.
I believe the key is the realization that humans and all of life, for that matter are inherently spiritual. We are spiritual beings having a human experience.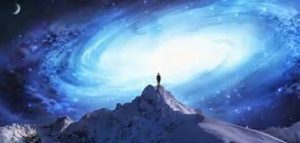 Spiritually affirms there can be many paths to the divine and inner peace. It encourages the exploration of the metaphysical.
"Metaphysics" is the study or exploration of those things and phenomena which are "beyond-the-physical" realm. It's our connection to all things seen and  unseen.
Spirituality does not necessarily need a building to connect with God and inner peace. Many spiritual people find connection with their higher power and to life in more natural and informal surroundings.
To promote one's spiritual experience, ways of self-expression and connection with divine energy. Spirituality encourages, meditation, being in nature, participation in a yoga or other self-enhancement classes, and spiritual retreats, etc.. Even preparing and eating a meal can be a spiritual experience with mindful intention, thoughts and practice.
I myself enjoy and encourage my clients (if they choose) in exploring the teachings and wisdom of different spiritual masters and world religions. This makes for a more inclusive understanding and acceptance of others. Which is part of the ingredients of love and world fellowship.
Enlightened Beings
Teachers and prophets: Jesus, Buddha, Mohammad and Krishna were not of a particular religion. Jesus wasn't Christian and Buddha wasn't Buddhist. They were spiritually enlightened beings and teachers, who taught inclusion, unconditional love, acceptance, and higher divine truth and ways of being. Particular religions adopted each of these teacher's as their own. As in Jesus Christ associated with Christianity and Mohammad with Islam, etc.
Jesus for example, was an independent thinker and doer. He was for everyone. He interacted with women, children, the poor and sick. He promoted power-with, not power over. He challenged Jewish law, and broke the Sabbath; he was a rebel/"out of the box." Church/group leaders were threatened by him, and used their man-made laws to condemn him.
Jesus' purpose was to offer humanity, a higher dimension of love, teaching divine/metaphysical laws and ways to live a reverent spiritual life.
A Trend Toward Spirituality 
The phrase "spiritual but not religious" has become widely used in recent years by some Americans who are trying to describe their religious identity. While Pew Research Center does not categorize survey respondents in such a way, surveys do find that the U.S. public overall appears to be growing a bit less religious‒but also somewhat more spiritual.
A study conducted by Pew Research Center in 2012 found that the number of Americans who do not identify with any religion has increased from 15% in 2007 to 20% in 2012. One fifth of the US public and a third of adults under the age of 30 are reportedly unaffiliated with any religion, however they view themselves as being spiritual in some way. Of these religiously unaffiliated Americans, 37% classify themselves as spiritual, not religious, while 68% say they do believe in God, and 58% feel a deep connection to the earth.    http://www.pewforum.org/files/2012/10/NonesOnTheRise-full.pdf
Changing Times
The latest survey of more than 35,000 Americans by the Pew Research Center in 2014, finds that the percentage of adults (ages 18 and older) who describe themselves as Christians dropped by nearly eight percentage points in just seven years, from 78.4% in 2007 to 70.6% in 2014. Over the same period, the percentage of Americans who are not affiliated with a religion has jumped over six points, from 16.1% to 22.8%.
Furthermore, the study suggests, that in some ways Americans are becoming more spiritual. About six-in-ten adults now say they regularly feel a deep sense of "spiritual peace and well-being," up 7% since 2007. And 46% of Americans say they experience a deep sense of "wonder about the universe" at least once a week, also up 7 points over the same period.
Overall, 64% of religiously affiliated adults say they feel a deep sense of spiritual peace and well-being at least weekly, compared with only 40% those who are unaffiliated. Even among the "non-believers," there has been a recent 5-point rise in the people who say they frequently feel spiritual peace (from 35% in 2007 to 40% in 2014).  www.pewresearch.org/fact-tank/2016/01/21/americans-spirituality/
To address this decreasing trend in religious affiliation. Some religious organizations and particular churches; are embracing progressive spiritual concepts into their organizational structure and worship service.
In closing
The concept of spirituality and its practice is growing, especially among younger adults. Research shows people are abandoning fear based doctrines and self- righteous authority figures within the religious structures. As a result, more people are favoring the exploration of a higher truth on their own. Spirituality seems to offer an attractive fit to this new paradigm shift.
As humanity is becoming more globally connected, people have greater exposure to spiritual traditions and ways of living from around the world. A sort of West means East encounter is happening.
People are embracing and including several spiritual traditions into their lifestyle. There is a greater desire to know and understand our neighbor and ourselves, in relation to not just the world and God, but to the wonders of the universe‒our connection to all that is.
Spirituality, with its progressive concepts and teachings provides a vehicle to assist individuals toward one's divinity.
I believe, if religions are to sustain themselves in the years ahead; it seems important for them to begin to embrace the concepts and ideas of spirituality.
Progressive churches of some religions are realizing the value of incorporating the ideals of spirituality as a way of connecting with people. While offering a more universal and holistic approach.
There is value in taking the productive love based concepts and teachings of religion and merging these with spirituality. Offering an inclusive, love and acceptance based way of assisting individuals on their journey.
After all, we are to expand the mind and open the heart. This is how growth and transformation happens on both the soul and human level.
I welcome your comments.
Are you curious and seeking more information or guidance with your spiritual journey? A gentle resource is just a phone call or email away. Please contact David Schroeder if you would like support with your spiritual concerns and journey. David offers life transition and spiritual growth counseling and coaching session's in-person, by phone or Skype. Visit his website at transitionpathways.com. Asking for help is not a sign of weakness. It's a sign of strength, a healthy and assertive way to help yourself and move through life transitions.
David Schroeder, LMSW, CPC from Grand Rapids, MI., is a licensed and spiritual social worker, certified life transition coach, and author of Just Be Love: Messages on the Spiritual and Human Journey. His practice, Transition Pathways helps people find healthy pathways to love, greater awareness and higher potential. David's book, Just Be Love is available for purchase through the publisher: Global Summit House email: infoglobalsummithouse.com and Amazon.com. If you would like an autograph copy of his book, contact David by email: humor311@sbcglobal.net