Living the Christ consciousness here on earth, is no easy assignment. However, as a soul in human form, living and being the Christ consciousness or Buddha nature can be seen as part of our reason for being.
As we experience life in physical form, we tend to forget our essence as love, innocence and goodness. We become defined by our struggles and painful life experiences, as if this is all we are. Our created ego with its shadow, chooses to take us on an endless search of experiencing happiness and contentment by focusing on the material world.
As a result, we forget our source of being, and that we are an expression and attribute of this divine source. We lose sight of our essence that we are first and foremost eternal spiritual beings, having a temporary experience in physical form.
The teachings of Jesuha Ben Joseph, commonly known as Jesus, offer humanity a fresh, yet radical perspective of how to live and be on this earthly plane. It's important to understand that the name Jesus Christ is comprised of two major components and potentials:
 Jesus in human form, was the personality.  
Christ, was and is the consciousness.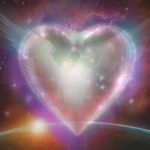 Jesus's mission in part was to be the expression and model of the Christ consciousness, while in the human personality.  Jesus offered humanity, divine principles. These principles or laws, are principles that govern the universe, so they would naturally govern the earth and those who live here.
To study and embrace these laws, one comes to realize we humans with an ego and shadow aspects, think and live in exact opposition or in contradiction with these divine principles. The awareness and acceptance of this, is the first step toward Christ Consciousness. The second step, is to come to a deeper appreciation of the personality of Jesus as a soul in human form, and the consciousness he was offering humanity through his Christ spirit.
Some of the divine principles or laws are:
Law of Love: The energy and awareness of love is what creates and sustains the universe.
Law of Oneness: Everything in the universe is connected.
Law of Rhythm: Everything vibrates and moves in a certain rhythm. These rhythms create vibrations and frequencies, cycles and patterns, even what we know as seasons.
Law of Cause and Effect: Nothing happens by chance or outside of universal laws. Every action has a reaction or significance. What we reap we sow.
Law of Attraction: What we think about, we bring about. Our thoughts, emotions, beliefs, words and actions produce energies, which in turn attract like energies. Positive attracts positive, negative attracts negative.
Law of Non-Resistance: What we resist will persist and has power over us. True power comes through non-resistance.
Back in the day of Jesus:
Leaders of the Roman government and Jewish religion, created a sense of entitlement or "specialness", so they struggled with Jesus' teachings of these principles and found him to be too "out there." They felt Jesus was giving common folks too much inner power. If people bought into Jesus messages and teachings; such as: of you can do the things I do and more, leaders in government and religious systems, would lose influence and power i.e .control over the masses.
Given humanities level of consciousness at the time, it would make sense why church leaders wanted Jesus condemned and put to death. It was due to fear and unwillingness to consider possibilities beyond their limited belief system.  Consequently, much of humanity resisted embracing Jesus's higher perspective and truth.
 So what is Christ Consciousnesses?
The Center for Christ consciousness defines Christ Consciousness as: "The highest state of intellectual development and emotional maturity." They state that "Jesus achieved this higher state of being in his human life, and was given the term "Christ" in recognition of his achievement in spiritual status."
I view the Christ Consciousness as a: State of awareness of our true nature, our higher self, and our birthright as multi-dimensional souls of the universe; experiencing life in the 3rd dimensional physical world .
I also view Christ Consciousness, simply as: Enlightenment, connection and living through our higher wiser self, in alignment with universal/divine principles or laws. Jesus was one of many other enlightened beings on the planet such as: Mohammad, Buddha, Rama, Krishna, Shiva, and Mary Magdalene, etc.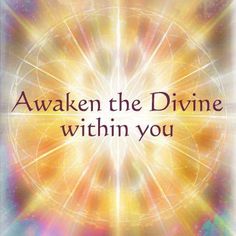 Christ consciousness is coming to know the true and whole self; by reconciling and releasing the struggles and wounds of our earthly experiences. Viewing these experiences, now from the higher divine perspective.
The higher consciousness of the Christ, promotes self-love and self-acceptance, as well as loving and accepting others. This consciousness speaks of the truth, with words of peace.
Our mind and heart, must be in harmony and alignment with the mind and heart of the divine universe. Most of humanity thinks primarily through their lower or ego mind, and at the avoidance of their heart knowing. The ego mind is mostly about safety and survival. It is consumed and defined by unconscious negative thoughts and defeating self-beliefs. Furthermore, it's  judgmental, greedy, selfish, and driven by need for power, control, resentment and entitlement.
The higher mind or Christ mind, has the sense and experience of being in the "everything" and the "nothing." It's not defined by the negative experiences and practices non-attachment. Be in this world, but not of this world.
Ways to live the Christ Consciousness:
Practice acceptance, non-attachment and non-resistance, through meditation, prayer, Ti Chi, Yoga, etc.
One responds to life and others, rather than react to life and others.
You create space for the ego of another person to be. Loving the other's person's ego and them, without losing yourself in their actions and reactions.
Our 3rd dimensional reality isn't the true reality:
Christ Consciousness is to learn and master separating ourselves from third dimensional qualities, which rely on our physical senses. Our five senses along with our thoughts are major distractions in achieving higher consciousness and inner peace. Thoughts don't make us who we are, so the same can be said for our five senses. If you are deaf or blind, you are still you.
Our senses are just a part of your physical functioning mindset and third dimensional reality. It's what lies deep within the essence of us, the soul of us, that truly defines us. So the Christ consciousness masters the illusions of the third dimension, and dwells in the higher dimensions and realms of the mental and spiritual mind.
Christ consciousness means: One has transcended the limited time and space mind and perspective. To now be and operate from the realm of possibilities – the realm of the Quantum field, beyond time, space and matter. So one is being more in their light body, while living in their physical body.
One views life experiences from a higher more loving and accepting perspective.  Living from the perspective of unconditional love and acceptance of the spirit of all that exists.
In Closing:
With openness, willingness  and commitment, the Christ consciousness is obtainable. It takes the desire and a dedicated practice to strive and arrive at this higher state of being and living.
Living the Christ consciousness, is therefore, a continuous process of experiencing, learning, growing and expanding in awareness and love. This is part of what we are here to achieve as a soul in human form, while here in earth school.
Do you desire to move into the Christ consciousness? I'm a phone call or email away, to assist you. David Schroeder, LMSW, CPC from Grand Rapids, MI., is a licensed and spiritual social worker, certified life transition coach, and author of Just Be Love: Messages on the Spiritual and Human Journey. His practice, Transition Pathways helps people find healthy pathways to love, greater awareness and higher potential. Visit David's website: transitionpathways.com David's book, Just Be Love is available for purchase through the publisher: Global Summit House email: infoglobalsummithouse.com and Amazon.com. If you would like an autograph copy of his book, contact David by email: humor311@sbcglobal.net