To have the thought of love is a good start, yet a thought of love without the awareness of love, and genuine actions of love is for not. Consider, When I have the awareness, I am love, the search for love ends.
From the divine perspective the energy of love, is what the spirit is and how it operates. Love is one of the fundamental energies and laws that governs and drives the universe.
All that makes up the universe, is a unique entity, yet part of the whole. Everything is connected to the energy of Source. Everything is rooted in unconditional love and acceptance by this Source. Because unconditional love and acceptance is in the spirit of all the exist.
I believe, there is one aspect or trait of love that separates God's love from human love. This being, divine love is truly unconditional, it holds no expectations or demands for its love. Its love by Freedom, The Ancient Greeks called Divine centered love, "Agape Love."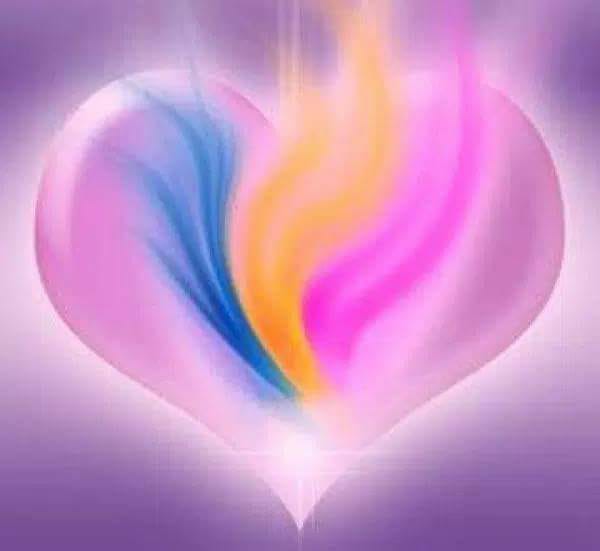 Human love is often conditional and driven by expectations, its ego centered love, so it is more love by possession, I need you on my terms and my ways. The Greeks called this "Eros Love."
The energy of you, that which is human, temporary, and egoic and that which is eternal and soul; is loved and accepted, by God, with no exceptions. Divine energy loves and accepts you no matter what, because you are the creation, expression, and energy of the divine.
The Source of all, knows and sees you beyond your human personality and ways. God knows you are not your human body, not your gender, your skin color, your bank account, you are not that disability, not your self-created ego. You are not the errors with some of your thoughts, beliefs, and behaviors.
For these are energies and aspects of your personality choosing to play the temporary human experience. The energy of the soul and the over-arching energy of spirit are not bound nor defined by the illusion of ego, density, time, and space. This is what makes the soul infinite.
Each of Us is a Miracle of Love.
Marianne Williamson says: "Miracles occur naturally as expressions of love."
"God is but Love, and therefore so am I." – A Course in Miracles, Lesson 179
"God is love. When we take up permanent residence in a life of love, we live in God and God lives in us." – 1 John 47:17
Since we are of creation and an expression of God, we are love. The eternal truth "I am Love" forever exists. It is our human thought and belief system that either accepts and embraces "I am Love" or denies, thus rejects it. Yet even if the human personality denies this love. This energy of love is still present through the awareness, the knowing of the soul. So, the truth of God's love and that I am Love, is ever present, thru the higher-wiser self.
It's not who we love, it's that we love.

Can You
Can you love instead of fear?
Can you love midst life's uncertainty?
Can you love what is your unknown?
Can you love when it hurts?
Can you love through your tears when others don't seem to care?
Can you love when it seems unfair?
Can you love in your despair?
Can you love when it's not fun and want to run?
Can you love the parts you've hidden;
the ones you think aren't there with you?
Can you love the one who you see in the mirror?
Can you love others when they don't love you back?
Can you love those who don't love themselves?
Can you Just Be Love?

The Energy of Divine Love
Love is the energy that holds space for all that is, including you and me
It is seamless and timeless.
Its flow cannot be stopped, for it is existence.
It is made of both the formless and the formed.
Divine Love cannot be hurt;
Since it does not define itself by that which it is not.
Its patience never waivers.
When seen as the Divine sees,
We recognize its beauty is limitless and majestic, yet, simplistic.
It gives and receives without expectations or judgment.
This energy dwells both in light and darkness.
It transcends separation and duality,
Through unconditional love, acceptance, and grace.
It knows itself as I AM.
As the originator of love, it holds no measure.
In its emptiness there is nothing but fullness of all that is.
This energy is the breath of awareness and acceptance,
And the heartbeat of compassion and forgiveness.
Divine energy is the beginning that has no ending,
The eternal vibrational presence of Love.

Spirit is the State of Grace Forever.
We are part of this spirit. So, we are in a state of grace and love forever. The problem, thus the struggle occurs by one's resistance to accept and believe the truth of this statement. To come home to the truth that we are in a state of grace, that we are love, innocence, and goodness. This is to remember; this is to come home to God and to our I Am enteral energy and presence. Just Be Love, for love is all there is.