Are you experiencing any change in your life?    As humans we seem to struggle with change.  Its been said, that resistance to change is the main barrier to both our spiritual and human potential and growth.
"The secret of change is to focus all of your energy, not on fighting the old, but building the new." Socrates
Change is a part of life. Life and all of us in it ‒ are always changing.
The universe is always creating, expanding and renewing. Since we are a part of the universe, we are always creating, expanding and renewing. To resist this natural process, is to resist the natural flow of the universe and our essence.
We are not like we were 10 years ago, 2 years ago or like we were yesterday. Whether we recognize it or not, something within us and around us has changed. True?
Today's Reality: for numerous reasons, change appears more accelerated and intense now.
There are 4 main barriers to change: Non-Acceptance, Resistance, Avoidance, these are driven by the biggest barrier ‒ Fear.  Fear of the unknown. These barriers come about from our misperceptions and limiting beliefs.
On a scale of 1 -5, 5 being most important. How important is certainty/control in your life?
I've come to realize, the degree of uncertainty we can tolerate is directly related to the quality of our life.
If we need certainty i.e. control, and the need to stay in our comfort zone. Our fear and resistance will override the acceptance of change.
Acceptance is a moving forward energy and act of Love to self, others, and our life experiences.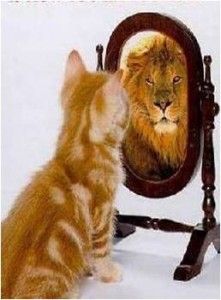 The following are 6 steps to accepting and moving through change:
1. Cultvate an awareness that life is impermanent – things change.
2. Accept and Embrace the "new normal i.e. Life/things will never be the same
3. Be open and willing to acknowledge and unlearn your misperceptions, limiting beliefs and created habits. Realize you are greater and wiser than you appear to be.
4. Notice your fear and resistance to change, and who you become because of this. Ask yourself: Is this change causing me to think and act from fear or love? How does fear, non-acceptance and resistance assist and empower me in creating opportunities?
5. Feel and admit the fear and say "Yes" to the change anyway. Accessing your "will and courage to change" helps you say "YES" when feeling the fear.
6. Focus on the benefits of the change, not what you believe you will lose or need to give up. Look for the possibilities and opportunities within the uncertainty. Trust your higher self and the universe; otherwise you will be consumed by the wave of change.
Put change to work for you. Transform fear "I CAN"T into fuel to change and grow. Turn uncertainty/doubt into Will, Courage and Determination. "I CAN."
Just Be Love as you move through the winds of change my friends. Namaste, David